Is this a good time to invest in mid cap and small cap mutual funds?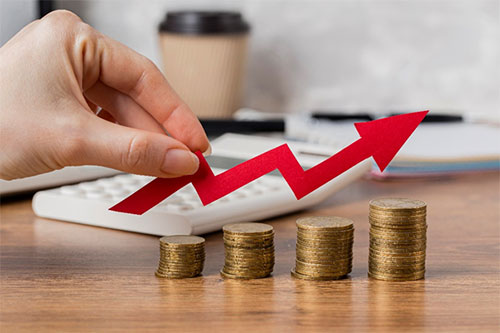 Mid cap and small cap mutual funds, which invest a minimum of 65% of their assets in mid-cap and small-cap stocks respectively, have delivered strong returns over the last 3 months. The mid cap fund category generated average returns of 17.4% while the small cap fund category returned 19.1% during this period as of June 30, 2023. This significantly outperformed the large cap fund category's 13.6% returns over the same period, driven by the broad rally in equities. The Nifty Midcap 150 and Nifty Small cap 250 indices hit all-time highs recently[SK1] .
Factors driving strong gains
The better-than-expected earnings growth of mid and small cap companies is a key factor driving their outperformance. The economic growth resilience despite global slowdown fears along with easing inflation and good monsoons have also favoured smaller companies. The RBI's pause in rate hikes and subsequent expectations of a decline in interest rates make it easier for these companies to raise capital.
Should you invest now?
Mid and small cap funds can potentially deliver higher long-term returns than large caps as they invest in emerging businesses and niche segments. However, with many quality names trading near record highs, margins of safety have narrowed even as the rally could continue. These funds carry higher risks – poor quality names often rise disproportionately during rallies. Liquidity drying up impacts mid and small caps first. For each high potential small cap, there are many potential wealth destroyers. Small cap valuations are also at premium to historical averages.
Suitable investment strategies
Diversifying across market caps means investing in a variety of companies of different sizes. This helps to reduce risk by spreading your money around.
Limiting mid and small cap exposure to 25-30% of your portfolio means that you should not invest more than 25-30% of your money in companies that are smaller than large-cap companies. This is because small-cap companies are more volatile and can be riskier.
Having an investment horizon of at least 5-7 years means that you should not expect to see returns on your investment for at least 5-7 years. This is because the stock market is volatile and it can take time for investments to grow.
Focusing on quality funds means investing in funds that have a history of good performance and low fees.
Emphasizing consistency over past performance means that you should focus on funds that have a history of consistent performance, rather than funds that have had a few good years.
Preferring the SIP mode to benefit from rupee cost averaging means that you should invest a fixed amount of money on a regular basis, rather than investing a lump sum. This helps to reduce risk by averaging out the price you pay for your investments.
As goals near, trimming exposure and shifting to large caps and debt means that as you get closer to your investment goals, you should reduce your exposure to risky assets, such as stocks, and shift your money to safer assets, such as bonds and cash.
Moderate risk investors can consider multi cap, flexi cap or large & mid cap funds. These are types of mutual funds that invest in a variety of companies of different sizes. They are a good option for investors who are looking for a balance between risk and return.
Overall, while mid and small caps can outperform over the long run, current valuations call for a cautious approach. Limiting exposure and having a prudent selection strategy is key.